Young Champions Rewarded!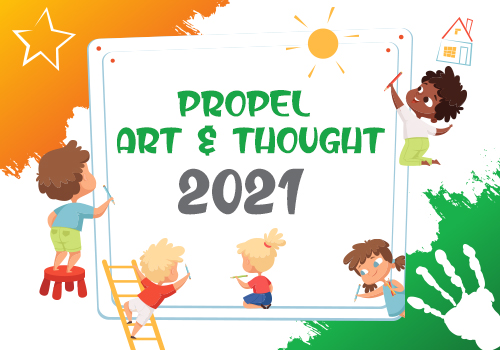 The prize distribution event for 'Propel Art and Thought 2021' – a slogan writing and drawing competition for employees' children - was held at the head office in Coimbatore, Tamil Nadu on March 4, 2021.
Participants along with their parents gathered for the event. Their brightness and joy radiated through the campus.
The creations of the children decked up the walls and the creativity displayed was appreciated by all. Gift hampers were awarded to the winners. All the participants were gifted a one-year subscription of magazine Magic pot or Reader's Digest, depending on their age.
Addressing the children, Mr.V.Senthilkumar, Managing Director, Propel Industries said, "It is important to participate in competitions. Participation in itself means success. That is the first level. Winning is the next level of success."
He also welcomed children to visit the factory often so that they can gain practical knowledge. Mr. D.Vengadesh, Joint Managing Director and Mr. G.M. Ramachandran, Director (Operations) also spoke on the occasion. The vote of thanks was proposed by Ms.Vidhya Senthilkumar, Director – Branding and CSR.
Propel 'Art and Thought 2021' was organised on occasion of 72nd Republic day. The entries were classified into two categories – first one for children between 5 and 9 and second one for those between 9 and 14 years.