Propel Industries Launches 'Propel Edge'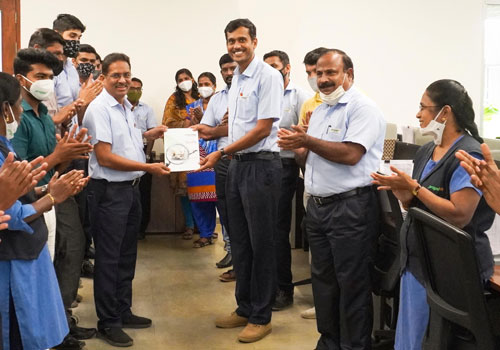 Propel Edge, the quarterly internal newsletter from Propel Industries was launched on January 6, 2021. The newsletter will effectively convey important information – new product launches, product enhancements, technical explanations, company's ideas and vision and many other useful articles. It is aimed to be a potent tool for the flow of information, especially to the marketing personnel, that will help in customer interactions. Propel Edge will improve inter-departmental communication which is vital as Propel grows towards its aim of becoming a global leader.
"We are elated to launch Propel Edge – the Propel family journal to share important industry-related news, celebrate achievements and document best practices. This is yet another initiative in our attempt at continuous improvement," says Mr.V.Senthilkumar, Managing Director, Propel Industries.