FIEO Southern Region Export Excellence Award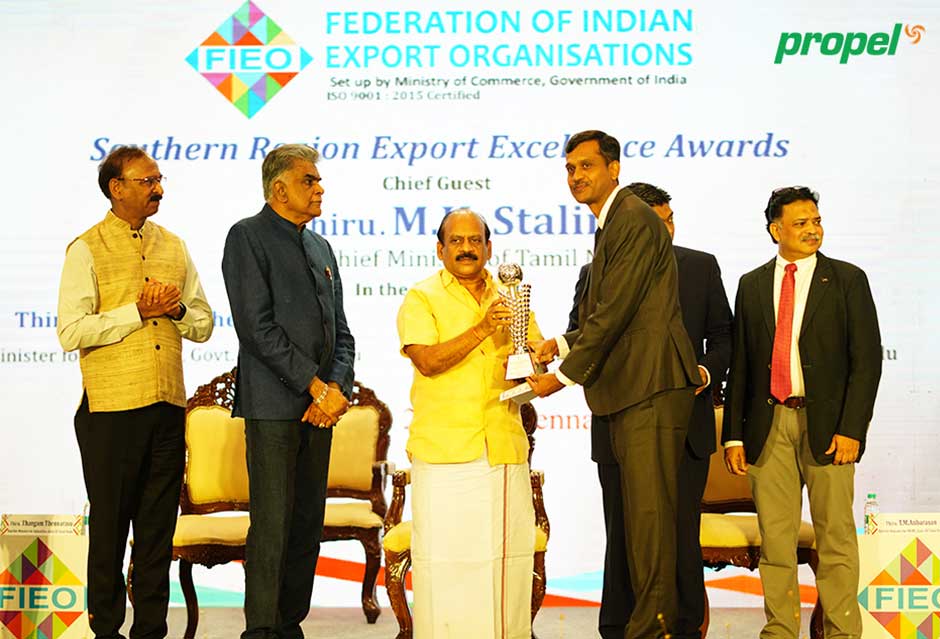 Federation of Indian Exports Organizations (FIEO) organised the Southern Regional Export Excellence Awards ceremony, in which Propel Industries Private Limited have been awarded under the category of Emerging Exporter in Southern Region – Non MSME - SILVER for the export excellence during the financial year 2018 – 2019.
On behalf of Propel Industries Private Limited our Joint Managing Director, Mr. D. Vengadesh received the award from the Hon'ble Minister Shri T.M. Anbarasan.