Celebrating Women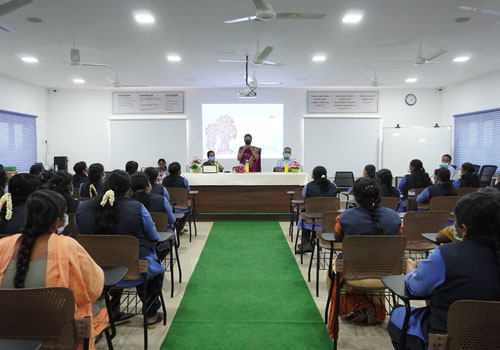 International women's day on March 8, 2021 was celebrated with great enthusiasm at Propel Industries, Coimbatore. The ambience suited the theme #choosetochallenge.
A total of 61 women employees participated in the event organised. Dr Subhashini Mohan, senior naturopathy & yoga physician, Naturopathy and Yoga Department, PSG Hospitals, Coimbatore, was the chief guest for the occasion. She spoke extensively about self-care in terms of physical and mental health which she termed to be most essential for women. Her tips on healthy practices to be followed at home with respect to food storage and consumption was well appreciated by the audience.
Ms.Vidhya Senthilkumar, Director – Branding and CSR activities; Mr. R. Ragavan, CEO, Opel and Mr N Raju, VP – CHR also spoke on the occasion.
Various indoor and outdoor games focusing on team building and coordination were conducted and the winners were rewarded by the management.
Speaking about the event, Ms.Vidhya Senthilkumar, Director – Branding and CSR said ," It was wonderful celebrating women's day with the dynamic team of women employees of Propel, Opel and Durarock. It was especially heartening to see them share small stories and poems to support and lift one another. This is the spirit of cooperation and togetherness that makes women special. My best wishes to all the women employees, may all of you thrive and prosper."
Ms. Selvi, a member of We Care housekeeping said she felt very happy as she was given a chance to speak out to the audience and participate in team games. Ms. Swarnalakshmi of marketing department shared her views thus, "The doctor's speech was very useful and informative. Participating in the games gave a chance to interact with many."
The cake cutting event was a fitting finale to the celebrations and all the women employees were treated to high tea and yummy snacks. Saplings were given to all participants as a takeaway from the event.