Swivelling Conveyor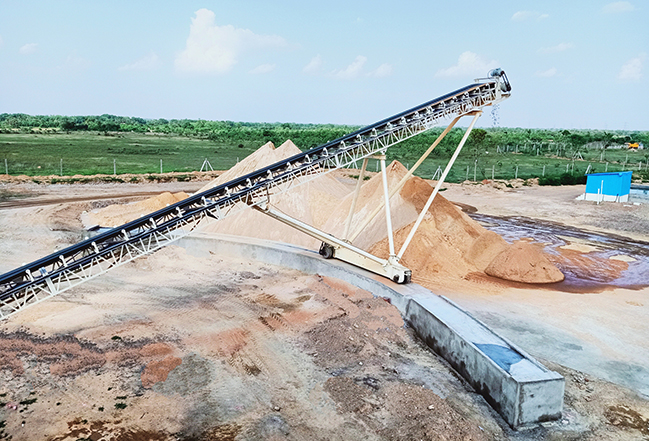 It is with immense pride that we share that Propel Industries is the first crushing and screening company in India to provide swivelling conveyor of 30 metre length.
In swivelling conveyor, feed end is hinged and the delivery end is rotatable upto 270degree about the hinge point.
MODE OF OPERATION
Manual and Power Driven In bottom of the trussel, 2 solid hinged tyres are used for smoother rotation in manual type. Rotation is done manually by pushing/ pulling the structure operatable upto 20m.
In case of power-driven one, the drive mechanism is provided to the tyre for driving through electric motor & gear box combination. Rotation angle can be controlled through a safety limit switch. The rotation can be continuous or internment. The rotation can be desirably chosen to have multiple heaps of end products over the rotation range of 270 degrees.
ADVANTAGES AND BENEFITS
Increase in stock-pile capacity.
One conveyor for multiple end products.
User-friendly.

Availability of huge capacity.
Relocation of materials avoided leading to significant savings in material handling cost.
Same conveyor can be used to feed to the next stage of crushing.